14 Feb

Boater Skip Day Evolution & Info

Once a year boaters of all types "skip" work and head to Bayard Point to celebrate this fun holiday on the water. Boater Skip Day has quickly become one of the most anticipated and well attended boating events of the year in NE Florida with an expected 800 boats this year. Get your excuses ready and join us on June 3, 2022 at Marker 24 Bayard Point just south of the Shands Bridge.

For more information, visit the event on Facebook.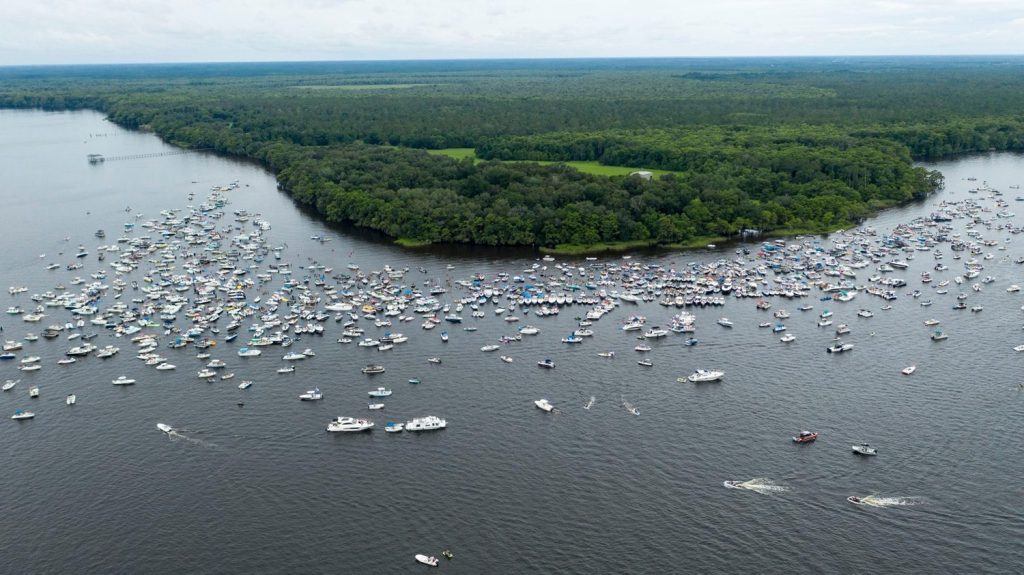 Boater Skip Day started as the Friday Poker Run Raft Up and slowly became a small party on the water when more people and organizations involved. Fun details were added such as live music and a floating food truck. Soon, the event took on a life of its own very quickly and JMA member, Jill Haskell, came up with the name "Boater Skip Day". With the growing interest and excitement surrounding the event, in 2020 Mayor Lenny Curry made a proclamation declaring Boater Skip Day be the first Friday in June of each year.