07 May

National Safe Boating Week / Boating Safety

National Safe Boating Week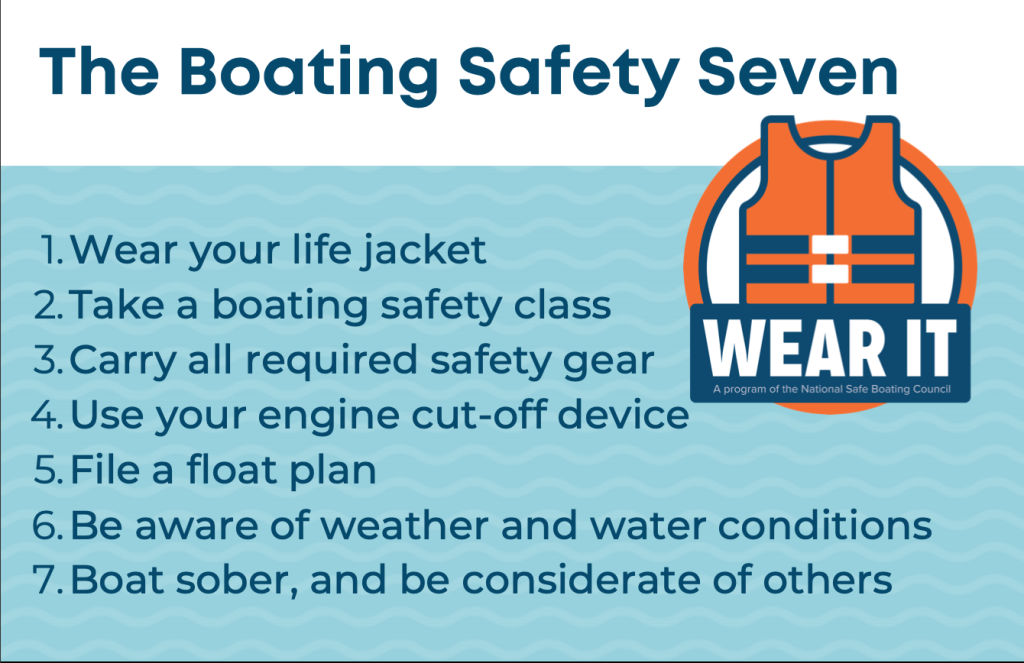 The North Florida Marine Association wants you to have a safe summer on the water. And to kick things off, NFMA recommends the following tips and resources published in BoatUS's Spring Commissioning Checklist for boaters. Stay safe! To learn more, visit boatjax.com
A new law that went into effect in 2021 requires a vessel operator to use either a helm or outboard lanyard or wireless engine cutoff switch on certain vessels less than 26 feet when traveling on plane or above displacement speed, so be sure your switch is working properly and the lanyard is in serviceable condition. If you use a wireless cutoff switch, ensure batteries in the fobs and wrist worn devices are refreshed.

Flares expire after 42 months so check expiration dates.

Inspect fire extinguishers. A new regulation that goes into effect April 20, 2022, requires a 12-year expiration for disposables and has different carriage requirements for older and newer model year vessels.

Ensure you have properly sized and wearable life jackets in good condition for each passenger, including kids. Check inflatable life jacket cylinders and dissolvable "pill" bobbins in auto-inflating models.

Test smoke, carbon monoxide, fume, and bilge alarms.

Check running lights for operation and spare bulb inventory.

Replenish first-aid kit items that may have been used last season or are expired.

Check the operation of VHF radio(s) and that the MMSI number is correctly programmed in. (BoatUS members can obtain a free MMSI number at BoatUS.com/MMSI.)

Get a free vessel safety check from the U.S. Coast Guard Auxiliary or U.S. Power Squadrons. Find out more at cgaux.org/vsc.